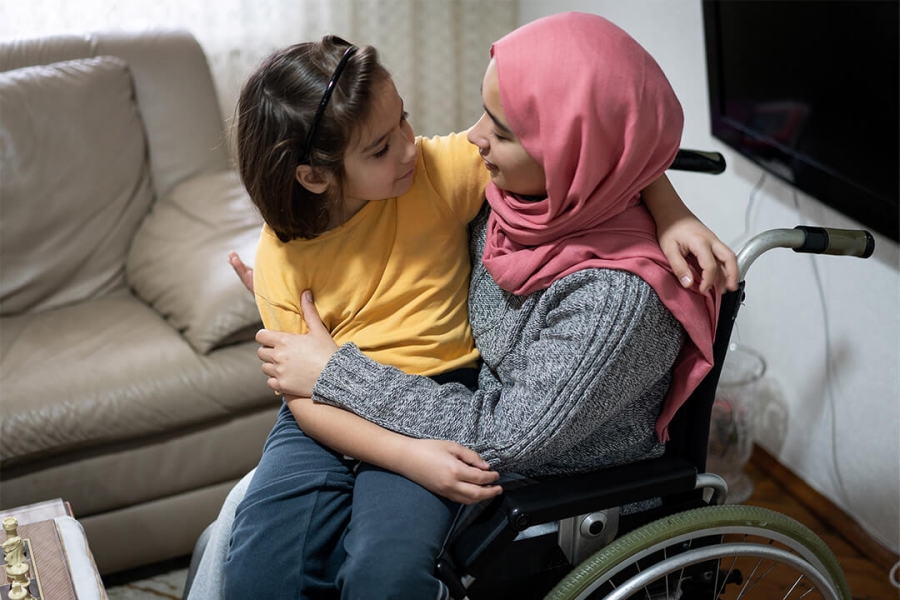 Enhanced parent/carer and young person support is provided by Learning Space, Barnardo's and National Autistic Society. Among the services on offer, these organisations provide community-based activities to support social skills for children and young people living with autism.
Parent Anxiety Course
This is a six-session intervention for parents of children experiencing anxiety.
The course consists of an initial one-to-one assessment call to explore best hopes, a four-week online parent group course and a one-to-one evaluation session.
It supports the value of listening, the importance of play and laughter, celebrating your child and parent-to-parent peer support.
Taught sessions include brain science, healthy boundaries and the importance of connection.
"I've been listening more. I've been noticing when things are going 'off track' and stepping in early to 'nip things in the bud' before they escalate instead of going in 'all guns blazing' as I would have in the past."
Partner: Learning Space
Contact: sarah@learningspace.org.uk
Requests for support can be made through the Access & Advice Team on 0300 222 5755.
Support for Parents Service
This service offers one-to-one support to parents whose children are receiving clinical or social support.
Aims to improve the wellbeing of parents who are concerned and anxious for their child's wellbeing
Addresses and reduces the vicarious trauma the parent may be suffering
Service made up of staff and volunteers
Parents may become future volunteers to support others, leading to a sustainable and growing service
Partner: Barnardo's
Email: CWT@barnardos.org.uk