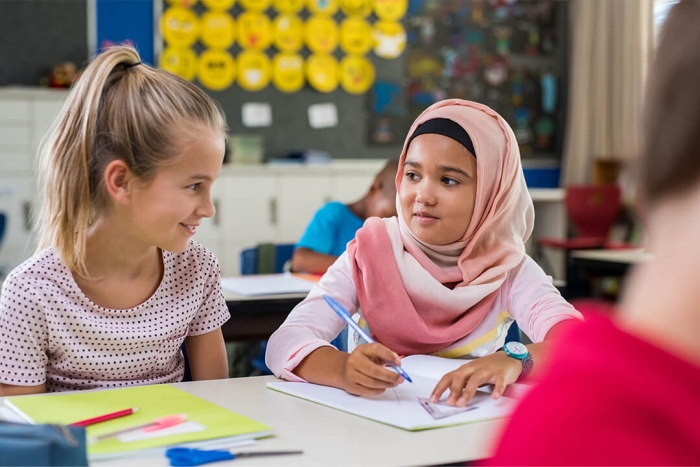 We provide advice, help and support to children, young people and their families through a wide range of emotional wellbeing and mental health services, delivered by a large team of experienced, skilled professionals.
Our alliance of partners is working together to advise, help and support children, young people and their families to thrive through the following services.
Combined, these services provide a more widespread and accessible range of support which is enhanced by all the organisations and groups who work with children and young people.
Through having services available in a greater range of settings, providing a wider offering of advice and help, and accessible through more ways (such as online, telephone, face-to-face and group work), Mindworks Surrey is better able to meet young people's needs across settings and providers.
Helps young people and their families in need of support to access it in the most appropriate way. This could be through providing advice, signposting to existing support or passing through to specialist or clinical support.
Provides early support for young people and their families to access services in the local community, such as counselling, mentoring or a wellbeing project, as soon as they start to feel they are struggling.
Provides advice, support and signposting for children, young people, parents/carers and school staff, including 1-1 support and group work, both within school and out of school settings.
Supports the most isolated and vulnerable children and young people in the community through a multi-agency network. This includes young offenders, children in need and those not in education, employment or training.
The Mindworks Neurodevelopmental Service supports young people with suspected or confirmed neurodiverse needs including Autism Spectrum Disorder (ASD) and/or Attention Deficit Hyperactivity Disorder (ADHD). Support is provided as a collaborative partnership with Surrey and Boarders Partnership NHS Foundation Trust (SABP) and Mindworks partners; providing guidance to meet the needs of a young person in the first instance whilst facilitating diagnostic assessments where appropriate and medication for the management of ADHD symptoms where a diagnosis of ADHD is given.
Supports children and young people who are in crisis and require more intensive support. Our teams work alongside children, young people and their family/carers.
Supports young people and families who would benefit from extensive or intensive treatment. Specialist teams work with children and young people including those with eating disorders, learning difficulties, those affected by sexual trauma or children in care.
As part of our service transformation over the coming months and years, we are working closely with the people who use our services and those who work with us to develop and evolve our services and the way they are provided.