Mindworks Surrey is an emotional wellbeing and mental health service that supports children and young people across Surrey. Together with our partners we deliver targeted and specialist services, connecting with universal services to ensure support is available at entry level, from primary mental health in schools through to urgent needs.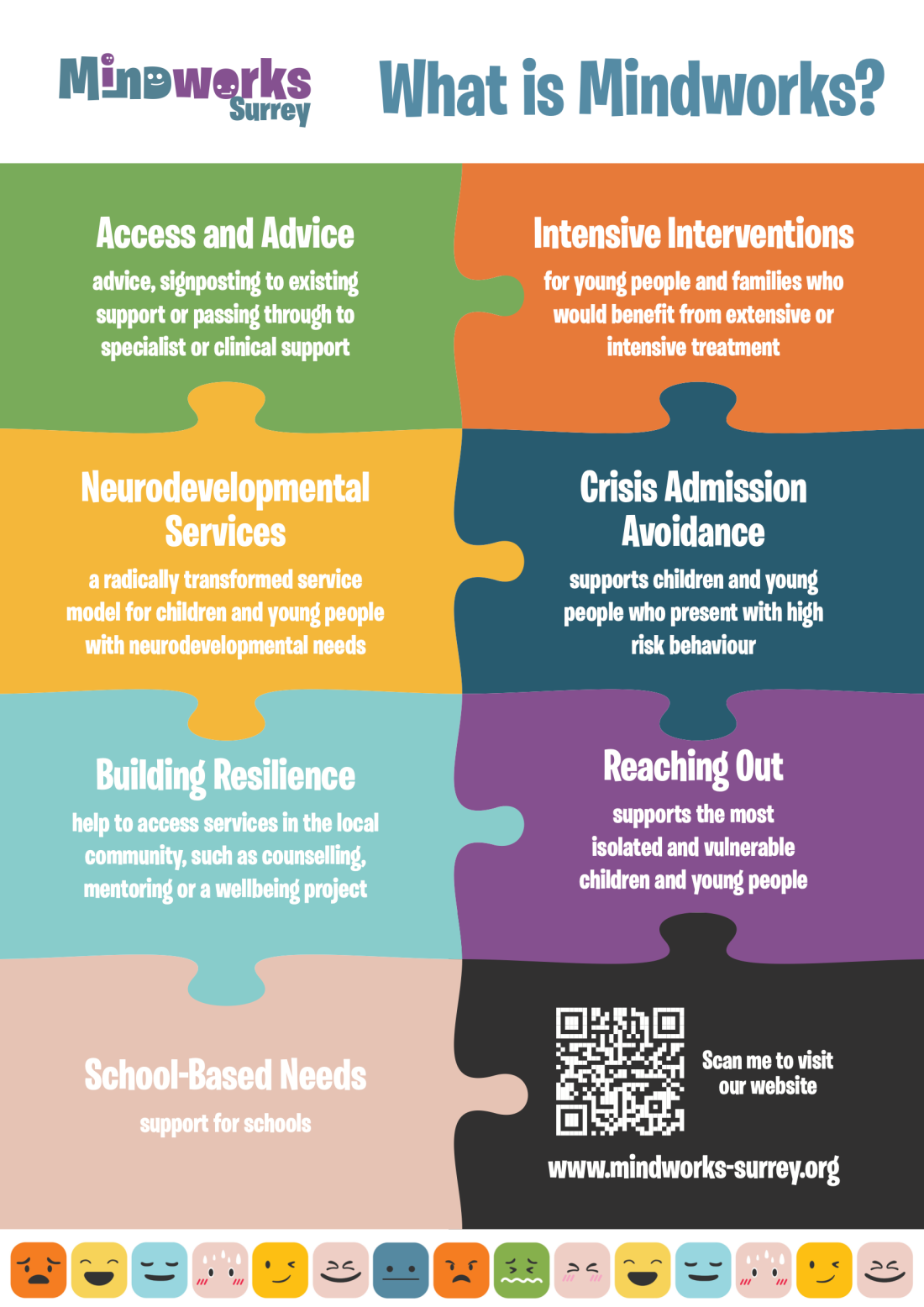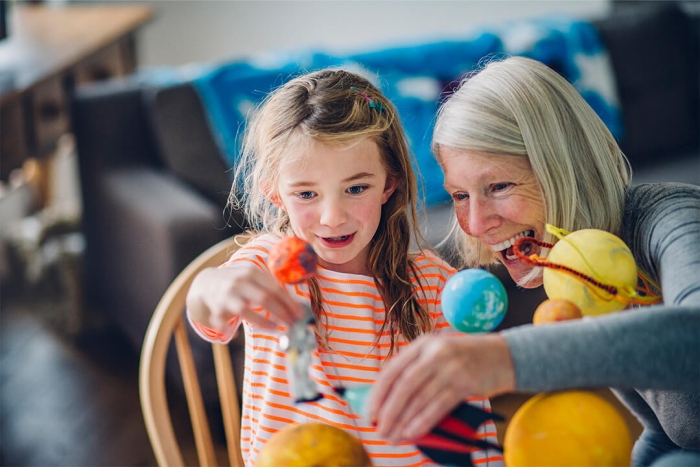 The new service looks and feels different for families, children and young people receiving the service and for referral agencies, not only because of the additional investment in existing and new services, but also because:
A key driver for the new service is to provide far easier requests for support. Work is progressing on this important element of the service so that children, young people and families can request support (self-refer) into an increased number of services with more choice about their options leading to quicker access to the right treatments.
A "no wrong door" approach - all children, young people and families will be supported to find the right help at the right time
An alliance service, delivered through the combined skills and experience of a range of NHS and voluntary sector specialist organisations
A move away from 'referrals' towards 'requests for support'; this reflects the more holistic and less diagnosis-led approach
Clinical services for children and young people and the services delivered under the old model (tier 3 and 4 services) will continue to be available and delivered via our new iTHRIVE services: Getting More Help and Getting Risk Support.
We are working hard to improve the referral system, but for now please continue to make requests for support (referrals) through the portal or via the Access and Advice service (formerly CAMHS SPA) on 0300 222 5755
Services are more accessible and user friendly through more convenient locations and online services
A more managed model of care with clear outcome monitoring after every session.